ArcelorMittal Hamburg plant is located at Germany's largest sea port which is an important logistical advantage. The production site of Hamburg consists of an electric arc furnace, two ladle furnaces, a continuous caster and a 2-strand wire rod mill.
Thanks to its direct reduction plant (DRI), the steel shop is able to produce high quality at an optimum cost. The scrap and DRI mix is modified according to customer technical requirements.
ArcelorMittal Hamburg is acknowledged as a global leader in high-quality wire rod production. It is also a pioneer in melt shop productivity and energy efficiency.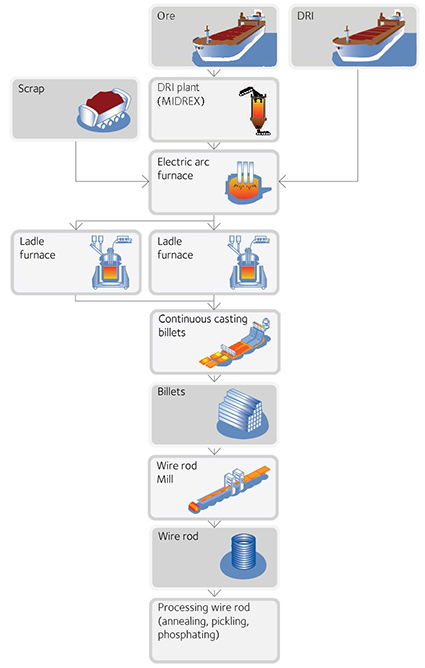 Facilities
DRI: Direct reduction plant
Steel plant:
Electric arc furnace
2 ladle furnace
7-strand billet caster
Wire rod rolling mill:
High speed 2-strand
26 stands including pre-block and no-twist Morgan block
Wire rod processing (annealing, pickling, phosphating) upon request
Casted semis
Billets (mm2): ■ 120;125;130;140 length (m): 5 - 16
Finished products
Wire rod (mm): ● 5.5 to 16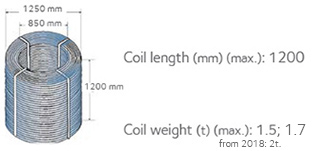 Markets