The two plants of ArcelorMittal Sonasid are located in the north and west of Morocco. Sonasid is the leading supplier of rebar and wire rod in North Africa.
The production sites of Sonasid consist of one electric arc furnace, one continuous caster, one wire rod and one bar mill.
Sonasid principally produces steel bars and rods. These products include reinforcing bars for construction, billets and wire rods.
Facilities
Steel plant: Jorf Lasfar
Shredder
Electric arc furnace
Ladle furnace
5-strand billet caster
Wire rod rolling mill: Nador
2-strand wire rod mill
Bar rolling mills: Jorf Lasfar
3-strand slitting rebar rolling mill
Casted semis
Finished products
Wire rod (mm): ● 5.5 - 16
Rebar in coils (mm):
● hot rolled 6 - 16
● cold rolled 6 - 12
Rebar (mm): ● 8 - 40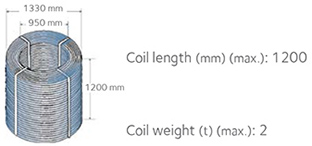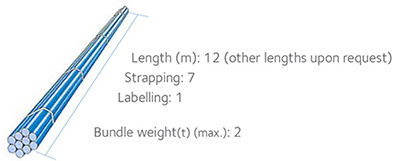 Market