Springs are produced from medium or high carbon steels with a very high yield strength obtained by heat treatment after processing.
Yield strength is the essential property of the elastic behaviour of the spring as it allows the part formed with these grades to return to its original shape after significant bending or twisting. The principal alloying elements used to achieve high yield strength are silicon, manganese, chromium and vanadium.
The torsional fatigue loads of the spring require high levels of cleanliness, surface quality and very low decarburisation to increase fatigue resistance.
Superclean grades are obtained by a specific production process and are used for transmission, clutch and valve springs.
Advanced steel grade SOLAM® M2050 S-Cor, specially developed for suspension springs reduces component weight by up to 20% by increasing mechanical properties (tensile strength of 2050 MPa) and improving fatigue resistance after corrosion as compared to the standard grade 54SiCrV6.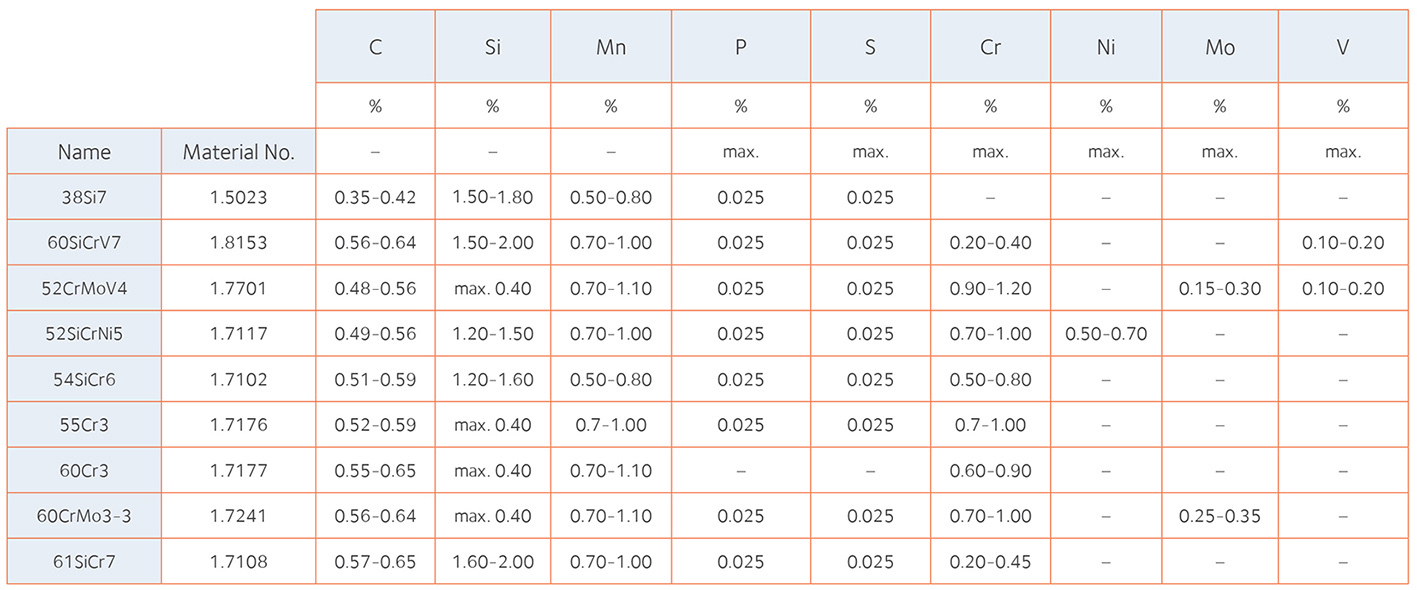 Very high cooling homogeneity obtained in Duisburg wire rod mill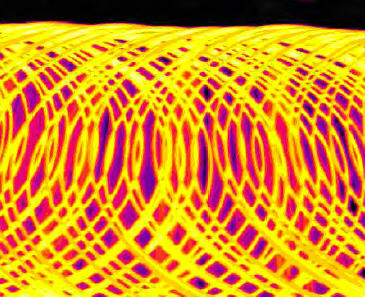 Grade evolution for springs with high mechanical properties