Contact us :
Whisper®
Highly reliable, Whisper® is a new breed of ropeway rope that reduces vibration and noise levels, optimising passenger comfort.
The outer circumference of Whisper® offers a smooth interface between the rope and sheaves, clamps and rollers.
DOWNLOAD
our Ropeway Brochure, Data Sheets or Technical Information here >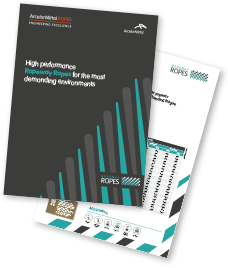 Features
Compacted strand.
Wire class compositions from 1770 to 2160 MPa.
Splice
Pitch length remains unchanged.
With CE certification, the Whisper® splice is specially developed to optimise its lifespan.
The double-butted strands provide a lifespan that extends far beyond a standard splice.
Controlling the inner-strand space reduces the contact forces between wires.
Diameter: 30.5 – 64mm
MBL: 1175 – 1962kN
Benefits
Suitable for track/hauling ropes.
The core fins fill the inter strand spaces to improve comfort of use and operation.
Enhanced resistance and lifespan due to compacted strand (lifetime of spliced loop 30% longer than a standard cable).
Adapts to your existing systems.
Significant reduction in maintenance costs.
Bandage wear less on a conventional cable.
Whisper® is recommended for use on intensive use equipment that operates 24/7, especially for urban or mountain region rope transport systems.
Significant reduction of noise.
Whisper® 6x26WSR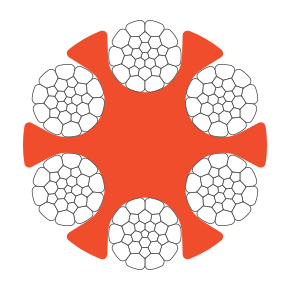 Whisper® 6x31WSR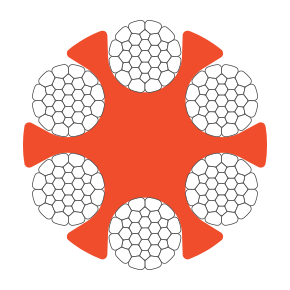 Whisper® 6x36WSR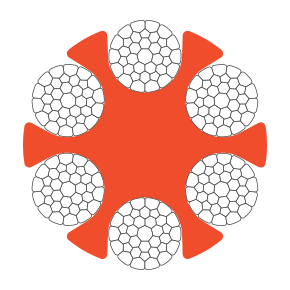 Download Data Sheet

Applications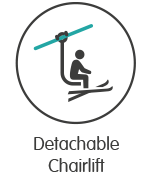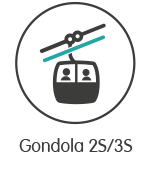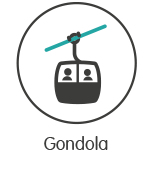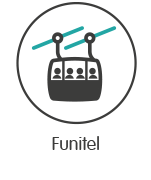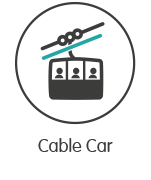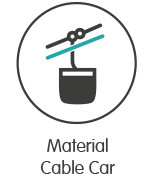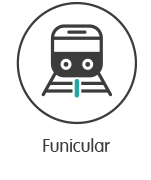 For more details see our Rope Application Guide.
Properties