Quality
Improving quality and adding value.
A subsidiary of ArcelorMittal, ArcelorMittal ROPES is transforming the future of the hoisting, mining, ropeway and mooring ropes industries with its customer centric, solutions based engineering, manufacturing, logistical and after sales philosophies.
Our continuous improvement process means that we are certified ISO 45001 for safety management. Thanks to this commitment, our production plant can implement an optimised process control environment, creating world-class steel wire rope products.
"At ArcelorMittal Ropes, our entire design and production process is part of our continuous quality control system. Because of our rigorous monitoring processes we can say, with confidence, that we are creating innovative products that anticipate and respond to the changing global market."
Benjamin Coutaz
Head of Development and Design ArcelorMittal ROPES
Full traceability every step of the way
Our vertically integrated business model enables us to efficiently track and trace the origins of the materials we use, improving quality controls and reducing costs.
From the sourcing of raw materials to the manufacture of our wire rod, and from the drawing of our steel wire to the manufacture of our ropes, we guarantee full traceability every step of the way.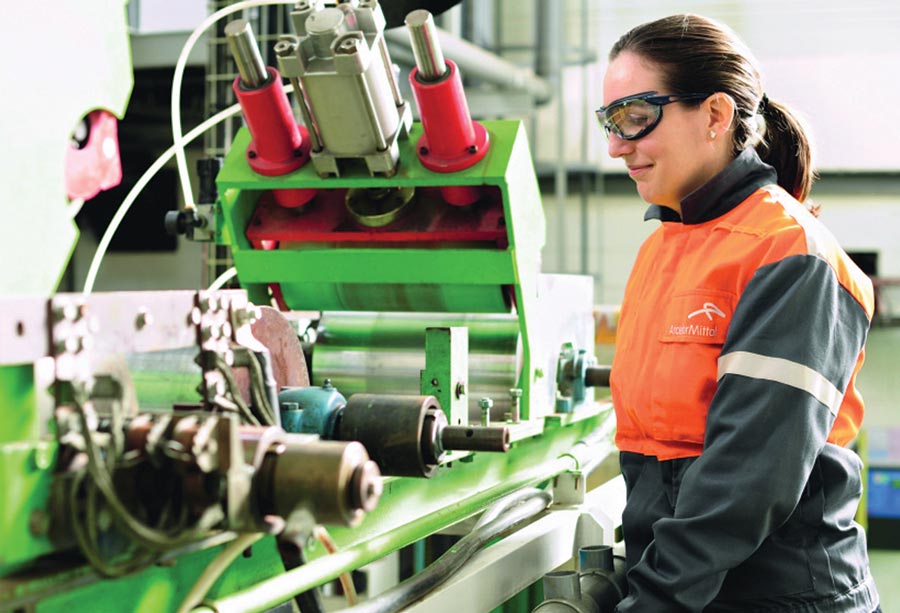 Research and Development
Operating for all ArcelorMittal Group units, ArcelorMittal ROPES benefits from the Group's worldwide research and development resources.
Research and development are the cornerstone of sustainable development and innovation and this ensures the continuous renewal of our product offer. Worldwide we have 1400 full time researchers and 13 research centres.