Contact us :
HP8P/8xK19S
8 outer strands, plastic impregnation.
Our ropes for slope groomers offer high flexibility and performance. HP8P ropes have a high breaking load and their construction allows them to resist the highest pressures on the winch, perfect for intensive use and long life performance.
DOWNLOAD
our Ropeway Brochure, Data Sheets or Technical Information here >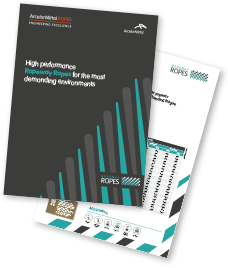 Features
Plastic impregnation of the core between outer strands improving the rope behaviour incase of heavy duty applications (fleet angles, repetitive lifting cycles).
Independent plastic impregnated steel core.
Diameter: 10 – 11mm
MBL: 103 – 124kN
Benefits
The plastification maintains lubrication inside the core.
Improvement of the non-rotation capacity.
Excellent multi layer winch winding behaviour and capston system.
The plastic impregnation combined with the compacted strands leads to a very high resistance to contact pressures.
8xK19S-EPIWRC(K) / RCN.04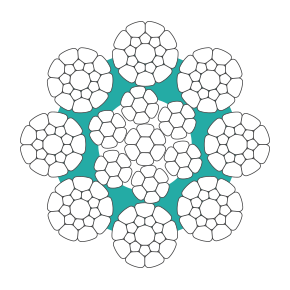 Download Data Sheet

Applications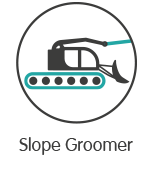 For more details see our Rope Application Guide.
Properties