Help & Support
Working together with customers to optimise solutions.
With increased focus on new product development, innovation and optimisation, our production and quality control teams work with our customers to deliver high performance solutions that meet their requirements. ArcelorMittal ROPES is your strategic partner. We offer much more than high quality, competitively priced steel wire ropes. Our purpose is to work with our customers to fulfil their technical requirements, quickly, safely and efficiently. Your success is our success.
Technical expertise and support for the long term
ArcelorMittal ROPES provides a comprehensive support network for new and existing customers.
The ArcelorMittal ROPES team are experts in their field, producing many thousands of kilometres of premium quality steel rope each year and providing technical advice to their worldwide customer base.
WE CAN HELP YOU WITH >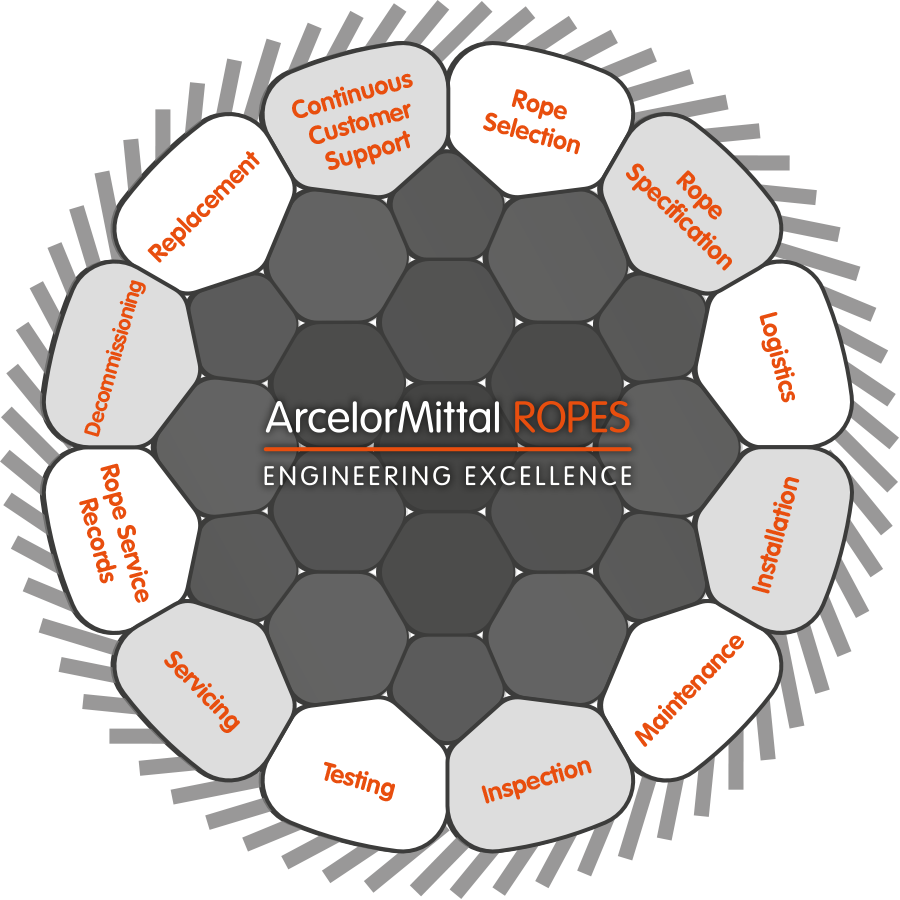 Which rope? Which application?
Our steel wire ropes are widely used in lifting, lowering and hoisting applications.
When selecting a rope, several factors must be considered such as your requirements for strength, fatigue and abrasion resistance, crushing resistance, resistance to rotation and the operating conditions and physical environment. The kind of machinery you are using is, of course, a key consideration.
SEE OUR
Rope Application
Guide here >