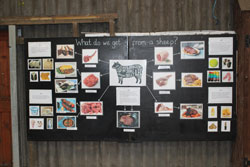 Whirlow Hall Farm Trust is a Sheffield based educational charity. Based on a 138 acre real working farm, it offers young people an extraordinary opportunity to experience country life and explore a vital part of their environment. Every year over 10,000 children spend time at the Farm. 
When the Trust was originally founded in 1979, it provided inner city children of Sheffield, and those from disadvantaged backgrounds, with the opportunity to experience the wonders of the countryside and gain an understanding of farming and where their food comes from.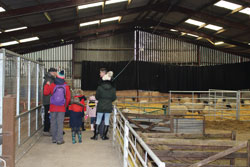 Since then, the Trust has widened the scope of children they work with, and increasingly helps youngsters who don't fit into mainstream education. 
The Trust offers educational programmes for those with special educational needs, and those experiencing behavioural, emotional and social difficulties.  
The Trust are currently upgrading a number of their outdoor animal enclosures. In order to show our support for this great local charity, EstateWIRE are donating free fencing materials to help them with their maintenance plan so they can spend their vital funds in other areas.