Klondike®
A new breed of non-rotating rope for aggressive, deep shaft mining environments.
Klondike® is a hybrid rope that combines the fatigue proofed Notorplast® with compacted strand technology.
Strong and efficient, Klondike® integrates several innovations that are key to performance, safety and longevity. The outer strand structure is highly adaptable to friction sheaves, even in the case of very difficult hoists (fleet angles or high dynamic effects) providing a low and even tread pressure on linings.
The combination of compacted strands and polypropylene and textile inserts, decrease internal stresses and improve MBL and fatigue resistant properties.
DOWNLOAD
our Mining Brochure, Data Sheets or Technical Information here >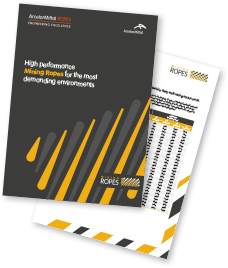 Advantages
Higher strength performance
High tensile, fatigue resistant steel delivers a flexible, abrasion resistant rope with exceptional MBL.
MBL is increased by 5% compared to Notorplast®.
Low stretch, higher stability
Minimal stretching under load with fast stretch stabilisation. When compared to Notorplast®, elongation is reduced up to 35% and reduction of diameter is reduced up to 20%.
Higher fatigue performance
Engineered for overall performance, the tensile strength of Klondike® is key to this rope's superior fatigue resistant properties. High ductility wires, and pressure absorbing polyethylene inserts, minimise the occurrence of internal wire breaks caused by dynamic stresses.
Fatigue performance is improved by 25% compared to Notorplast®.
Features
Diameter: 36 – 64mm
MBL: 1073 – 3396kN
Properties
Standard Properties
Every demanding situation requires a rope with specific performance characteristics. The following properties are a key feature of Klondike®.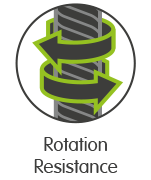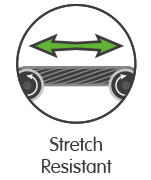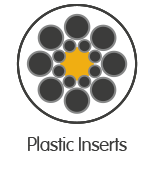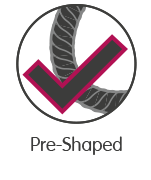 On Demand Properties
The properties and values illustrated for each rope are our standard specifications. Bespoke options and adaptations can be manufactured on request.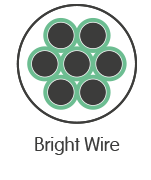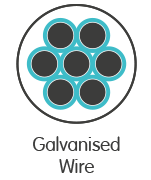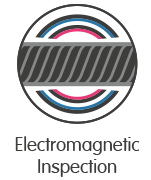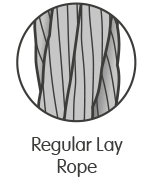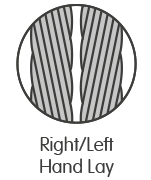 Applications
Specifically designed for aggressive deep shaft mining environments, Klondike® is highly adaptable to friction sheaves. Low and even tread pressure on linings minimises friction and extends service life.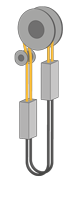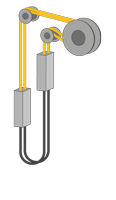 For more details see our Rope Application Guide.