Mining

ropes
High performance mining ropes for the most demanding environments
The mining industry demands technologically advanced wire ropes that are engineered to consistently perform in some of the world's most hazardous and aggressive environments.
ArcelorMittal Mining Ropes delivers long term safety, strength and efficiency.
Committed to helping our customers outperform their competitors, ArcelorMittal Mining Ropes offers an extensive range of high performance wire ropes solutions.
DOWNLOAD
our Mining Brochure, Data Sheets or Technical Information here >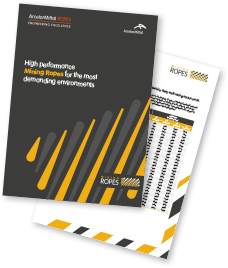 Which rope? Which application?
Our steel wire ropes are widely used in deep shaft mining and aerial transportation
When selecting a rope, several factors must be considered such as your requirements for strength, fatigue and abrasion resistance, crushing resistance, resistance to rotation and the operating conditions and physical environment. The kind of machinery you are using is, of course, a key consideration.
SEE OUR
Rope Application
Guide here >
Our Mining ropes
Case study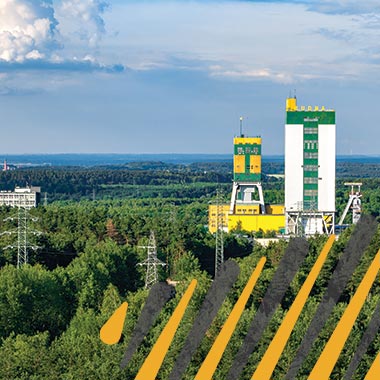 NRHD 24 for the largest deep copper ore mine in Europe
Located in Lower Silesia, north of Polkowice city, the Rudna mine is the largest copper ore mine in Europe and one of the largest deep copper ore mines in the world.
Part of KGHM Polska Miedź S.A. the annual ore extraction by the Rudna mine is estimated at 12 million tonnes.
Mining is carried out in three mining regions within Rudna with shafts ranging in depth from 950m to 1150m.
ArcelorMittal ROPES has supplied mining ropes to KGHM for 20 years, including Corzal® coated 48mm NRHD 24 balance ropes.
Our partnership with KGHM has assisted our product development, and contributed to KGHM's efficient operations and position as a global leader in copper and silver production.