Hoisting

ropes
High performance Hoisting ropes for the most demanding environments
Lifting, lowering and hoisting processes require wire ropes that are developed to operate safely and efficiently in the most demanding environments.
ArcelorMittal Hoisting ropes are engineered to perform to the highest standards and to exceed our customers expectations.
Our technical expertise provides our customers with exceptional value.
DOWNLOAD
our Hoisting Brochure, Data Sheets or Technical Information here >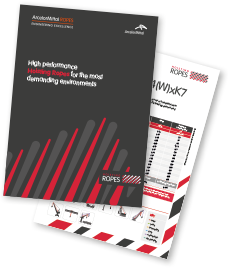 Which rope? Which application?
Our steel wire ropes are widely used in lifting, lowering and hoisting applications.
When selecting a rope, several factors must be considered such as your requirements for strength, fatigue and abrasion resistance, crushing resistance, resistance to rotation and the operating conditions and physical environment. The kind of machinery you are using is, of course, a key consideration.
SEE OUR
Rope Application
Guide here >
Our Hoisting ropes
Case study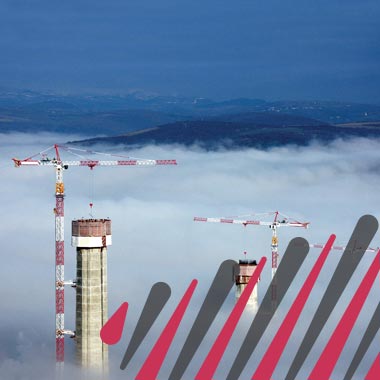 Manitowoc use Notor HP for the Millau Viaduct
The Millau Viaduct is a cable-stayed bridge that spans the gorge valley of the Tarn near Millau in southern France. It is one of the tallest bridges in the world, with one mast's summit at 343 metres above the base of the structure. In a French-British partnership, it was designed by the English architect Sir Norman Foster and French structural engineer Michel Virlogeux, and as of May 2017 it is the twenty-second highest bridge deck in the world, being 270 metres between the road deck and the ground below.
The bridge was constructed using 7 Manitowoc K5/50 C cranes (one crane per pile) with a hook height of 95.5 to 264.4 metres. More than 1000 metres of Notor HP were used for the construction.